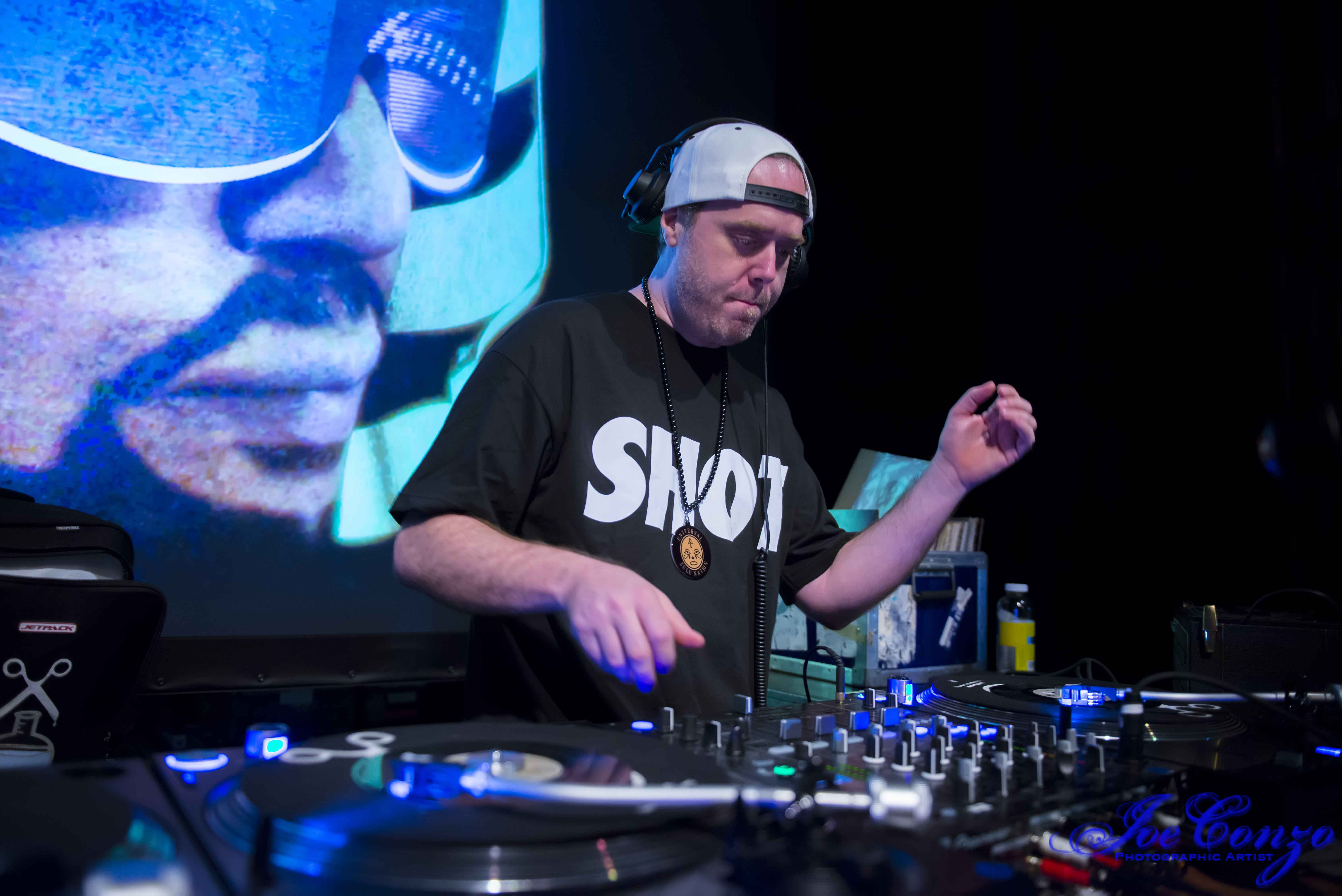 EXCLUSIVE BEAT JUNKIE INTERVIEW w/ CUT CHEMIST of JURASSIC 5
This man is well known within the Dj & Record Digging Community and has put in alot of work for many of years. His work with his two groups, Jurassic 5 & Ozomatli, as well as with his work with the incredible Dj Shadow, has garned him respect all over the world.  And his turntable skills & production is what makes him part of a chosen few that cannot be matched.  Ladies & Gentlemen, his name is Lucas Macfadden…..but you know him as Dj Cut Chemist.
In honor of the Renegades Of Rhythm Tour with Dj Shadow, our good friend Cut was gracious enough to take time from his busy tour schedule to do a little interview with us to help promote the Los Angeles show that's happening this Friday, October 3rd at The Hollywood Palladium, as well as promoting his special edits on our Beat Junkies Digital Record Pool (for all our subscribers, go to www.beatjunkies.com & get them while you can….it's only for a limited time!)……
1. Thanks for the doing this quick interview Cut!  We'll start off by asking you "What got you into Djing & what was your first record you ever bought?"
I saw Flashdance and the Breakdancing got me hooked. Once I saw it was an entire culture, I took up djing and kept going with it. The first record I bought while I was djing was ….wait for it… Rockit by Herbie Hancock. This was December in 1983.
2. For our generation, the next logical step for Djs to evolve was to go into production.  Can you tell us what was your first production gear that used to make beats all the way to what you are using now?  Also, who were you're biggest inspiration for production?
In 1987 I was handed down a reel to reel 4 track by my dad and I bought a Roland keyboard sampler from my friend who became known as Thayod and did production for Xzibit. My biggest inspiration for production was Jungle Bros and 45 King.
3. As a well known Dj/Producer/record digger/collector yourself, with so much technology going on, record diggin has now become "viral", meaning that people are now "internet diggin".  What are your thoughts on that?  Do you go internet diggin yourself?  What are the advantages & disadvantages of internet diggin?

If you mean buying physical records and product on line then yes, I buy records, tapes, and even CDs on line. I also buy downloads when that's the only form the music is available on. I'm all for obtaining music buy any means necessary. 
4. What records are you now into in terms of diggin?

Odd things like records with stickers that have the title and info typed in Braille. Stuff I've never seen before.
5. We've asked this question to Nu-Mark, we're going to ask the same question. For those that do not know, how & when did you meet the fellas (Jurassic 5) & when did you officially became a group?
2na, Marc 7 and I have been a group since 1987. We met Zaakir and Akil at the Good Life probably around 92. We then met Numark in 93. Even though we did our first single in 94, I would say the group officially became Jurassic 5 with all of its 6 members in 95 after the single got picked up by Blunt records. 
6. You dropped a few projects in the past such as The Audience's Listening, The Litmus Test, The Hard Sell, Sound Of The Police, etc…….What can you tell us what is the difference of some of your projects that you recorded vs the ones with Jurassic & even collabos with Shadow?
Each project is so different from the other. Most of these projects you mention are mixes. Audiences Listening was the only artist endeavor. That was a very personal journey of where I've been as a musician. The others were reflective of the types of music I like to collect and my need to share it with my fans. Mixes like Sound Of The Police and my latest Funk Off mix are meant to set up future artist albums as sort of a 'this is what I like to listen to and will most likely pull from these influences to express myself. 

Even my soundcloud mixes such as American Pie: Fall Backwards demonstrate a variety of sound textures that I will explore in future artist releases. World, folk, new wave, etc… It's all represented in my work in some fashion and I feel its important to let my audience be aware of these different types of music before I expose it in my own work.

The collaborations with Shadow like Hard Sell, Brainfreeze are mostly flexing what's in our crate. 

7. Speaking of Shadow, how did the concept of the "Renegades Of Rhythm" tour came up? And how were you able to use the actual records of Afrika Bambaataa for the tour?

About a year ago an art and music collector in New York named Johan Kugleberg brokered the deal between Bambaataa and Cornell University to acquire and archive his record collection. He asked us to do a mix to commemorate Bams legacy using records from the collection. We of course were interested but wanted to do a campaign as we always do with our mixes. We asked Bam and Cornell if we could take his records on the road once we constructed the mix. They were all cool with it so here we are.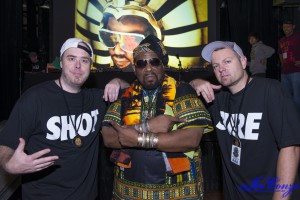 8. Will there be any official recordings & release for the Renegades Of Rhythm show for your fans?

We would like to have the mix available at some point on line for free download. It's an important  keep sake for those that are interested in hearing or revisiting the narrative of the hip hop timeline that we have created for these shows. It's historical and a huge honor for both of us to even be apart of the story.
9. You & Shadow have great chemistry, but you know we have to ask this question…We ask this question to Nu as well…..Will there be any of a chance that an official "Less Than Six" aka Cut Chemist & Nu-Mark album be recorded and officially released?

I hope so. As Jurassic 5 reunited, Nu and have been toying around with the idea of doing sets again together. Who knows. We both have so much going on it would be great to figure something out after we finish these projects currently on the table
10.  Thank you Cut for taking the time to answer questions for us, we know you're a busy guy.  What can the people expect at your LA show this coming Friday (October 3) at the Hollywood Pallidium?

On Friday October 3rd, we will perform a 90 minute set using all vinyl from Bambaataa's record collection on 6 turntables. We will play his influences such as James Brown, Sly Stone, Malcolm X and into his wide taste for music around the world. He was into so many things such as funk, calypso, soca, disco, and African music. From there we move from what influenced him to what he then influenced. Early hip hop, electro, later 80s classics that His colleague Red Alert broke like BDP. From there we get into his own material on Tommy Boy and Celluloid. 
We also use a nice vintage drum machine that I like to call a show highlight. This set displays his taste of music that influenced everything that hip hop in all it's various stages even contemporary music. We will also have a visual accompaniment that goes with the music to help tell the story. Lastly we have Edan and Paten Locke opening who do an amazing job of telling the story of the evolution of hip hop through rapping and performing. We then tell it through djing using the very copies of the records that built culture. Remember, these aren't just any copies. These are the copies that Bam played in the Bronx in the late 70s and early 80s.
Make sure to check out the Renegades Of Rhythm LA Show with Dj Shadow & Cut Chemist + Edan & Paten Locke, this Friday, October 3rd at the Hollywood Palladium. Tickets are still available!
Photos by the legendary Joe Conzo
Categorised in: Media, Uncategorized
This post was written by admin