Hailing from Los Angeles, California, the Beat Junkies are revered as the world's greatest DJ collective. Founded in 1992, the Beat Junkies have successfully cultivated a loyal fan base of music enthusiasts worldwide. With countless musical accolades, including World Championship DJ competition titles, primetime radio mixshows for L.A.'s leading radio stations (Power 106, 92.3 The Beat, & 93.5 KDAY), providing music production for some of the industry's most notable recording artists, and touring the globe showcasing their unique DJ & musical artistry, the Beat Junkies have profoundly influenced the International DJ community since the early 90′s.
Apart from their unique DJ skill set, the Beat Junkies are credited as pioneers and prolific taste makers, and continue to flourish in the modern day music industry. They are considered to be the most well-rounded DJ crew in the world, and have consistently innovated new techniques and styles, earning them the respect of their peers and music enthusiasts everywhere.
The Beat Junkies have spent decades digging through the crates, and are proud to introduce their online record pool service. With a little help from our friends, we have hand picked thousands of titles and created a sensational library of original edits for the professional DJ. From turntablist to underground to commercial to obscure, this website was designed to cater to all types of disc jockeys. Stacked with exclusive custom edits spanning numerous genres of music, our record pool is sure to reflect the vast knowledge and collection of music the Beat Junkies have amassed since they began collecting records in the early 1980′s, and is continually updated with new music and breaking news content on a daily basis.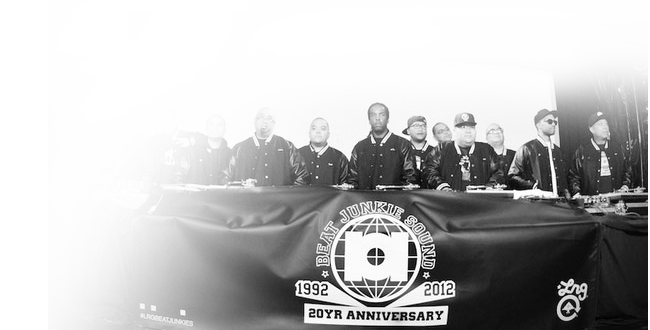 With 20 + years of professional dj'ing to his name, including 12 years of prime-time mixshow at LA's top radio stations, multiple World Championship dj competition titles, and television deals with Quincy Jones and Jimmy Iovine, Melo D has a wealth of experience and is a bona fide professional when it comes to his craft. He has traveled the globe showcasing various styles of dj sets and has performed alongside a substantial list of artists including: No Doubt, James Brown, Eminem, N.W.A., Aaliyah, Cypress Hill, and Beyonce to name a few. Melo D has been and remains a student of music and dj culture, is truly dedicated to the art of dj'ing, and is committed to quality and innovation. He is known to be absolutely relentless when it comes to practicing and preparing for live dj sets and is always guaranteed to deliver a world-class performance.
www.twitter.com/djmelod
www.instagram.com/djmelod
www.mixcrate.com/djmelod
www.skamartist.com/melo-d
Bookings: sujit1@skamartist.com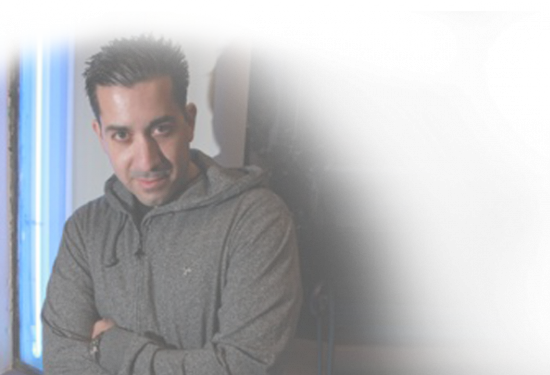 One of the original turntablists, J. Rocc founded the Beat Junkies in 1992 with Melo-D and Rhettmatic, but has done just as much on his own as in a group setting. He began DJing in the mid-'80s with a California group named PSK. Soon after forming, the Beat Junkies became a seminal force in the rise of instrumental hip-hop, including core member Babu plus future stars Shortkut and D-Styles. In addition to numerous mixtapes and his own production for Stones Throw releases, J. Rocc has been the DJ for Madlib's live shows since the early 2000's, was the 3rd member of Jaylib (Madlib & J Dilla) during the group's live events, and collaborated with Madlib on Beat Konducta Vol. 5-6: A Tribute to J Dilla.
www.twitter.com/jrocc
www.instagram.com/jrocc
www.soundcloud.com/jrocc
Bookings – USA: booking@windishagency.com
Bookings – Europe: claudio@elasticartists.net
Bookings – Asia: kota@stonesthrow.com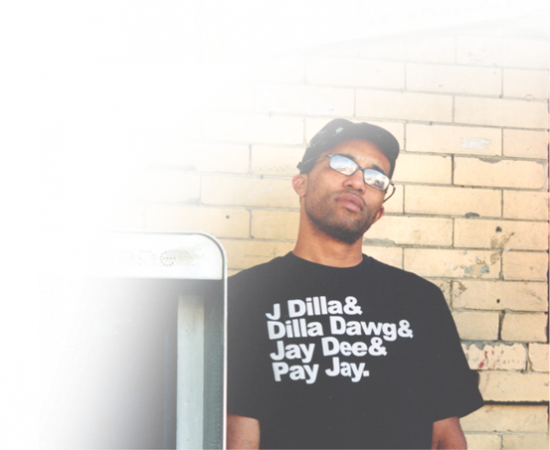 Born in Fresno, California and raised in Bakersfield, Mr Choc's success comes from a lifelong passion for music. He got his entrée into the culture as a break-dancer but was also intrigued by the power the DJ had over the crowd. He focused on developing his DJ skills, and by 1993 he started two three-hour radio mixshows (one on Bakersfield and one in Arizona). He specialized in playing quality music that didn't get maximum exposure. He just wanted to make sure that great music that wasn't getting its fair share of airplay still had a platform to be heard. In 1995, he was picked up by Los Angeles' Power 106 and broadcast in three cities. In 1999 Choc was promoted to mixshow coordinator for Power 106, and during his seven-year tenure, the station had the number one mixshow for three consecutive years.
In 1996 Choc became a member of the Beat Junkies Crew (Rhettmatic, Melo-D, Shortkut, Babu), one of the most respected DJs crew in the world. Gaining membership in this exclusive crew had a profound impact on Choc: "it showed me that despite everything I had learned in DJing at that point, there was still a lot more to learn. It also made me love my craft a little more because I was finally surrounded by people who understood it and loved it just as much as I did." Today, as Director of Scratch-LA, Choc imparts his knowledge on to hungry and eager students. He also continues to hold down multiple residencies and parties throughout SoCal.
www.twitter.com/mrchocfan4
www.facebook.com/mrchocfan4
www.instagram.com/therealmrchoc
www.mixcrate.com/mrchoc
www.soundcloud.com/mrchoc
www.skamartist.com/mrchoc
www.scratch.com/faculty/la-faculty/mr-choc/

A major force behind the creation of Southern California's first turntable band, the Beat Junkies, is a multi-faceted musician known to the world as DJ Rhettmatic. Born Nazareth Nirza, his artistic contributions to the music industry have placed him, along with his fellow members of the Beat Junkie crew, at the top of the DJ universe. Possessing unstoppable visions of excelling in this art form, Rhettmatic unites music enthusiasts around the world by sharing his unparalleled skills and talent. His personal discography of musical achievements presents a host of successful accomplishments, and by applying his creativity and dedication, his record of ingenious masterworks will continue to grow.
Rhettmatic began his DJ career in 1983, with Double Platinum, a DJ group based out of Cerritos, CA. As one of the original members of the Beat Junkie crew, he played a major role in introducing Southern California's first turntable band to global audiences. Rhettmatic's unique style encompasses the many elements of a multifaceted Hip Hop DJ. As an accomplished scratch musician, as well as an explosive party/club DJ, Rhettmatic demonstrates his versatility by using the turntable as his musical instrument. His talent and musical expertise also extends into the realm of producing beats that helped him earn recognition and rewards well deserved. Citing a number of distinguished influences, Rhettmatic credits those individuals that greatly impacted the Hip Hop/DJ culture as honorable talent who helped shape his musical style. Inspiration derives from a spectrum of legends, including Grandmaster Flash, Jazzy Jeff, Joe Cooley, the now defunct Invisibl Skratch Piklz, and the X-ecutioners. Rhettmatic highly acknowledges fellow Beat Junkie member, DJ Curse, as his leading mentor.
Rhettmatic seized numerous triumphs both as a musical performer and as a creative genius. He claimed the titles of Disco Mixing Club (DMC) West Coast Champion (1996) & International Turntablist Federation (ITF) 2x Team World Champion (1997/1998)….Rhettmatic's innovations produce a boundless list of prized accomplishments. He has worked with almost everyone in the Hip Hop community, doing production, scratches, remixes, & performances with the likes of Peanut Butter Wolf, J Dilla, Talib Kweli, Madlib, Cypress Hill, Dj Premier, Aloe Blacc, Mayer Hawthorne & musical genius Adrian Younge.  Rhettmatic helped founded and is the Dj/Producer for the LA based Underground Hip Hop Super Group, the Visionaries in 1994.  His current projects that he has put out in the past few years are the Crown Royale album with Michigan's wordsmith – Buff1, a Dj/ Percussionist show/mixtape project with the one & only Eric Bobo of the mighty Cypress Hill, & a joint project with the legendary Cali MC, Ras Kass called "A.D.I.D.A.S.". He is also currently working on a producers' album with J-Rawls of the Lone Catalysts, and recently formed a group with the legendary Dj Prince Paul of De La Soul/Handsome Boy Modeling School fame & Company Flow's Mr. Len named The Dirty Disco Squares.
As with each passing year, not does only his skill and reputation as a Dj grows, but Rhettmatic's reputation as an up and coming producer and his passion for musical knowledge and musicianship tends to grow as well. With all these components, hopefully one day Rhettmatic will be acknowledge along with the greats in Hip Hop music history.
www.twitter.com/rhettmatic
www.instagram.com/rhettmatic
www.facebook.com/djrhettmatic
www.mixcrate.com/rhettmatic
www.soundcloud.com/rhettmatic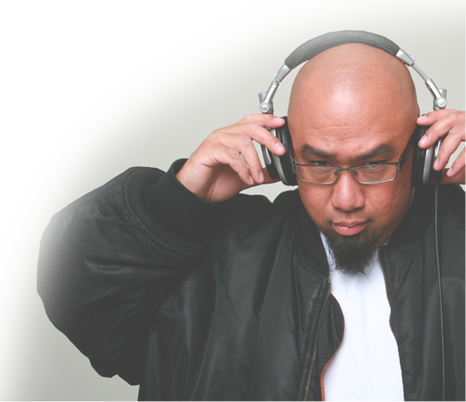 Scientific experts might state that it's impossible to touch sound. DJ Babu would send them back to school, with their heads bobbing. A member of the acclaimed Dilated Peoples and the Beat Junkies, this world renowned DJ is more than accustomed to feeling the expansive power of music at his fingertips. Winning countless DJ competitions in the 1990s such as the DMC Championship in 1997 and multiple ITF titles, Babu has gained the nickname "The Turntablist." It couldn't be more appropriate.
DJ Babu decided to give the world a taste in the mid '90's. "I started entering battles that put me on the state level of battling. I'd be battling DJs from San Francisco to San Diego. 1995-96 all the way through 1998 were just years I was battling at the top level of world competition. Me and my crew, The Beat Junkies, were just doing damage all over the world, and just raising the bar as far as competitive battle style DJing went."
While spending years "in the trenches", Babu would meet Rakaa Iriscience & Evidence from a local LA based rap goup "Dilated Peoples". After a few recording sessions and live shows, a friendship was forged, and in 1998 DJ Babu officially became part of Dilated Peoples. Since then, Dilated has released 4 critically acclaimed LP's on Capitol Records and have rocked stages all over the world and continue to do so.
Now one of the most respected names in the world of DJs, the battle hardened Babu has set his sights on producing. "I've been going through a transition over the last three or four years into the producer realm, the beat making realm. It's something that I've definitely been growing and nurturing over the years. I'm trying to bring my DJ fan base along to realize that I've been flipping beats and breaks and chopping up samples for years on the turntables, now I tryin to show 'em I do that in the studio too. I'll always maintain my Dj career but lately I've been trying to flood the scene with my beats to make people take me seriously as a producer."
www.twitter.com/djbabuforeal
www.instagram.com/djbabuforeal
www.facebook.com/djbabu
www.dilatedpeoples.com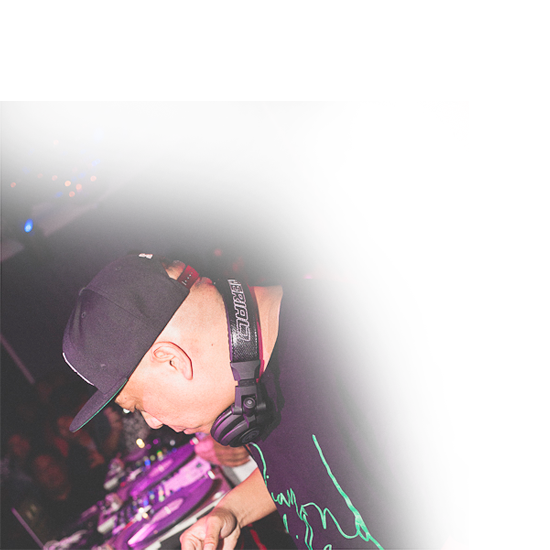 In the world of turntablism, Dave Cuasito aka D-Styles is widely known and hugely respected for his unique scratching skills and his smooth style. He's a low key character who expresses himself on his turntables. Like many young DJs, D-Styles started out with a humble set up. Natural talent is rare and for Dave, this was never more apparent than when he was scratching. "I had to beg my Mom if she could buy me a DJ mixer. I used my dads home turntable and that's kinda how I learned to scratch. I was just using whatever records I could find. I would copy, I would emulate what I would hear on records and I found it easy to do… I would try to play piano, I would try to play guitar and it didn't feel comfortable, it wasn't natural. Scratching for some reason, it just felt natural to me." The next step for Dave was making beats but long before Ableton Live and Pro Tools, it was all about hardware. D-Styles maintains a healthy relationship between DJing and making beats, recognizing that each discipline inspires the other. "I got into music production in High School, I started collecting drum machines and I got my first sampler. I would scratch, I would DJ and then I would start making beats. You gain your ear from being a selector and a DJ and then you wanna make beats and you kind of already have an idea of how you want to sound." Not one to hide away from the world, it wasn't until D-Styles started DJing with crews such as the Invisible Skratch Piklz and The World Famous Beat Junkies, that he finally had a platform to share his gift with the world. "When I joined the Beat Junkies and The Scratch Pickles it was great. Now instead of being a sort of bedroom DJ, I had an outlet… It was just like a whole new world, you know, opening up. It's like everything that was going on in my head musically, I was able to try live. You know, it was like a dream come true. "When you play by yourself all the attention is on you and you know, you have to constantly be doing something. With a band, you can relax, you can listen, you can take your time… To me that's just way more fun. Especially with the right people and the right chemistry it brings out you know, sort of the best in you that you probably never thought you had." Today, D-Styles holds down a residency at The Low End Theory in Los Angeles alongside artists such as The Gaslamp Killer and Daddy Kev. It's a new platform for D, somewhere he can master his craft, experience new sounds and play the music that he loves. "I've always been in to like weird different beats and I never really had an outlet to play that type of stuff until I started DJing at Low End. It a crazy outlet to have these days." For D-Styles, it's always been about turntable music. Making beats, Scratching, DJing and it's what he lives for and something he doesn't take for granted. As far as he's concerned he's still improving with absolutely no fear of the future, just an incredible passion to keep pushing forward. "I think what makes a good DJ is selection, their ability to read the crowd and how creatively they can mix different genres. I'm actually surprised that I'm still here. I'm very grateful for it, but I never would have thought that I'd be here today Djing, scratching and making music. "You know there's still a lot of improvements that can always be made. I don't want to forget that… You can't get too ummm… Comfortable." www.twitter.com/djdstyles
www.instagram.com/djdstyles
www.facebook.com/waxfondler
www.lowendtheoryclub.com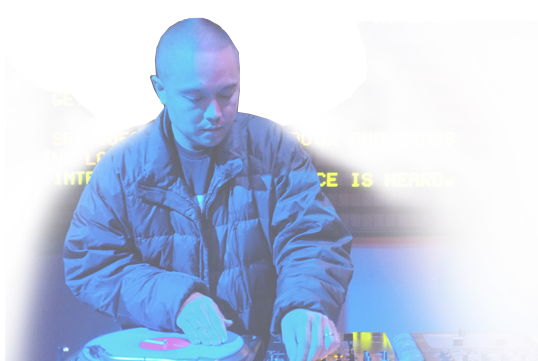 DJ Icy Ice has amassed a resume that includes nearly two decades of performing on the world's biggest stages & gracing the airwaves on several of LA's Top Radio Stations. Icy Ice's artistry has been showcased at the largest music festivals, hottest club venues, and celebrity private parties throughout the US, Australia, China, Canada, Dubai, Europe, Japan, Mexico, the Philippines, Sri Lanka and recently a featured Speaker/ DJ at TEDx.
Icy Ice is an original member of The World Famous Beat Junkies since 1992, and has been the exclusive party DJ for celebrity events such as: Manny Pacquiao, Black Eyed Peas, Kanye West, the Grammy Awards, American Music Awards, the Sundance Film Festival, NBA All-Star Games, The Democratic National Convention After Party, The Magic Convention, SEMA, LA Fashion Week, X-Games, and hundreds of other corporate and private events. Icy Ice is universal across the DJ spectrum spinning for LA's top-rated radio station, Power 106, to hosting music TV shows, to appearing in movies, to owning multiple retail shops and music websites – StacksTV.net, ExclusiveGrooves.com and TurntableU.com.
Icy Ice is currently featured as a DJ on LA's top-rated radio station, "Power 106" as well as a TV personality for the StacksTV Show (shown in over 15 million homes nationwide) on the MYX Cable TV Network. For the past several years, Icy Ice has been expanding the exposure of, "Video Turntablism," through a variety of high profile online platforms such as BReal.TV (Cypress Hill's online channel), MYXTV and TrakLifeRadio.com
Icy Ice's accomplishments include spinning for acclaimed radio stations such as KKBT 92.3 The Beat, 93.5 KDAY, Divine Forces Radio on 90.7 KPFK, and Movin 93.9 FM with Rick Dees in the Morning. Icy Ice has been the resident DJ for Guerilla Union's "Rock The Bells" Music Festivals, resident DJ for the Los Angeles Sparks home games & toured as the DJ for legendary Hip Hop artist, KRS-One.
A renowned turntablist, entrepreneur and elite party rocker, DJ Icy Ice continues to push the boundaries entertaining and motivating audiences worldwide through music.
www.twitter.com/djicyice
www.instagram.com/djicyice
www.facebook.com/djicyice
www.mixcrate.com/djicyice
www.soundcloud.com/djicyice
www.icyicemusic.com
www.stackstv.net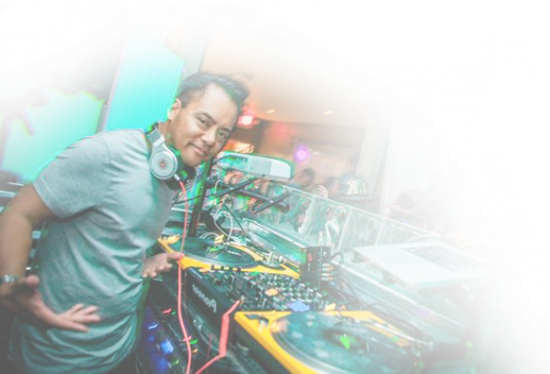 The love of djing began at the age of seven when playing 45s at family parties made people dance and have a good time.
He's the original founding member of The World Famous Beat Junkies. From mobile djing, small clubs to large, radio to international gigs, Curse has rocked them all. Curse was the inspiration for all the dope DJs who hail from the city of Cerritos.
Not one to be pigeonholed on one type of music, Curse constantly pushes boundaries and experiments with new sounds, people, and innovative ways to make music. Curse is an enigma who doesn't seek the spotlight, letting his skill with playing and remixing music do the talking by rocking the crowd.
He is the voice and spirit behind Sparkie Arbuckle. Curse is a funny ass fool.
His recording credits include but not limited to: OM Compilation's Tektonics-Soulstice Meets Dj Curse, "Super Funk 2000", the self produced "The Real Classic Material."
Curse's t.v. credits include Jimmy & Doug's FARM CLUB and provided musical tracks and scratches for MTV's Musical Sketch comedy show "Scratch N Burn."
He's also competed in the DMC, won an ITF championship, and spent over nine years on several #1 rated mixshows on the LA radio dial.
Curse has produced promotional CDs for ICE CUBE and rapper Sauce Money, was the National DUB-Show Tour Dj, and Show Dj for Bigga B's rap group "Brotha's From Anotha Planet."
He's no stranger to A-List celebrities and worked alongside several including Kid Rock, Green Day, Methods Of Madness, Eminem & NWA. His impressive performance at Samuel L Jackson's 50th birthday bash led to djing his daughter's Sweet 16 party.
Curse had the honor of djing TV Producer David E. Kelley and Michelle Pfeiffer's wedding and also rocked Magic Johnson's Birthday shindig.
One of the highlights of Curse's career was when he was the official DJ for the first ever Formula "DRIFT" event in the Peoples Republic of China, whch was broadcasted to a billion people on national television.
He took several years off from business to care for his terminally ill mom with cancer but is now putting the finishing touches on a self-titled album, "My Way" which includes the track and video of "Mom's Song-A Cancer Story."
You can catch Curse on Tuesday nights when he is host and DJ on the very popular Ustream produced show "Crib-De-la-Curse" which airs weekly from 8-10pm. The show spotlights up and coming DJs as well as seasoned vets in the Dj game.
If he's not rocking a local club, you can catch him this August touring throughout China. With a future focused on producing and remixing, you can guarantee that you'll be hearing from Dj Curse for years to come.
www.twitter.com/iamdjcurse
www.instagram.com/iamcurse
www.mixcrate.com/djcurse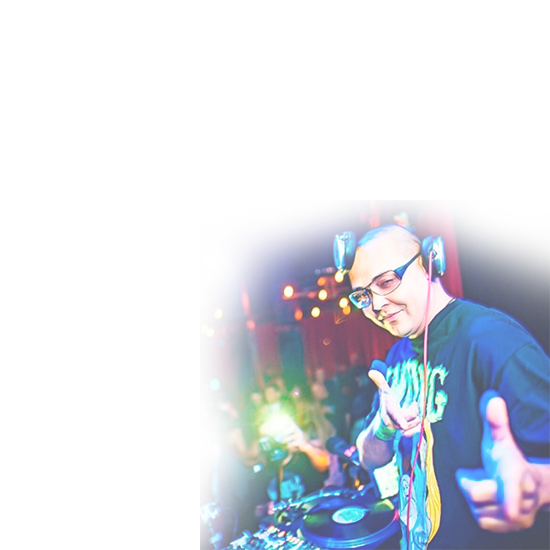 No other DJ in the world will ever be a member of the three most innovative and influential DJ crews to ever exist. As a member of the Invisibl Skratch Piklz, Beat Junkies and Triple Threat DJs, Shortkut's contributions to the DJ world greatly assisted in building this culture into the multi-million dollar industry it is today.  His years of musical experience and unparalleled presence in the national and international circuits exemplifies his passion and dedication to a culture he helped create.  In 2007, Shortkut celebrated 20 years as a DJ, producer, DJ equipment designer, and battle champion. Shortkut began his DJ career in 1987 with Just 2 Hype!, a mobile DJ soundsystem based out of Daly City, California. In 1994, J Rocc, the "Funky President" (Stones Throw Records), invited Shortkut to join his internationally acclaimed collective of DJs and producers, The Beat Junkies. Since Shortkut's addition to the group, he has diversified the Beat Junkie audience.  In 1995, Shortkut, DJ Q-Bert and Mixmaster Mike (Beastie Boys), formed the Invisibl Skratch Piklz, a legendary turntable band that led a new era in the DJ/turntablist world.  The Invisibl Skratch Piklz went on to become the most influential DJ crew of all time. In 1999, Shortkut, along with world DJ champions Apollo and Vinroc, founded the Triple Threat DJs.  These DJs all shared the same philosophy of combining raw turntable skills for the hardcore, while satisfying dancefloor crowds.  This musical philosophy exploded with the birth of the Triple Threat DJs, and is now what DJs around the world follow today. Throughout his career, Shortkut has made numerous contributions to the DJ culture. His involvement with seminars and tutorials in techniques and DJ history helps develop aspiring DJs and turntablists from middle schools to college classrooms worldwide. He was also a key designer of the Vestax 05 Pro, which became the best-selling DJ mixer of the Japan-based Vestax mixer line. Recently he contributed to the design of Monster Cable's "Beats By Dre Pro" headphone model in 2010. Shortkut claimed numerous titles, notably the 1994 and 1998 US/West Coast DMC Championships. He has also been featured in prized national and international publications including Rolling Stone, URB, DJ Times, Scratch, and VIBE. His talent has taken him to almost every continent, in which he showcases his performance/mixing DJ style to crowds – many of whom were introduced to the artform for the first time. In 2001, Shortkut appeared alongside X-ecutioner's Rob Swift and actress Shannon Sossamon for a GAP clothing commercial that aired worldwide. He was honored with the Grand Wizard Theodore Lifetime Achievement Award in Germany for his contributions to the development of scratching & DJ culture in 2004. A diverse selection in music, combined with turntablist roots makes Shortkut one of the world's premier DJs.  He has the creative ability to fuse many styles, which enables him to play for various audiences.  Influences such as Jazzy Jeff, Rob Swift, Q-Bert, and his DJ crewmembers have contributed to Shortkut's well-rounded DJ style. Shortkut's musical talent magnetizes audiences of all ages both in his hometown of San Francisco, throughout the United States, and overseas.  His 20+ years of DJ experience and membership with three of the world's most influential DJ collectives allowed him to enhance his skills, expand his musical selection and develop into an inspiring musician that believes in sharing his talent.  Shortkut continues to add to his discography through creations in different areas of music production, mix projects and more recently, video mixing.  With the addition of the visual element to his DJ sets, Shortkut continues to innovate and lead in progressing the art of DJing.
www.twitter.com/shortkut
www.instagram.com/shortkut
www.soundcloud.com/shortkut
www.facebook.com/djshortkut
www.mixcrate.com/djshortkut
www.djshortkut.com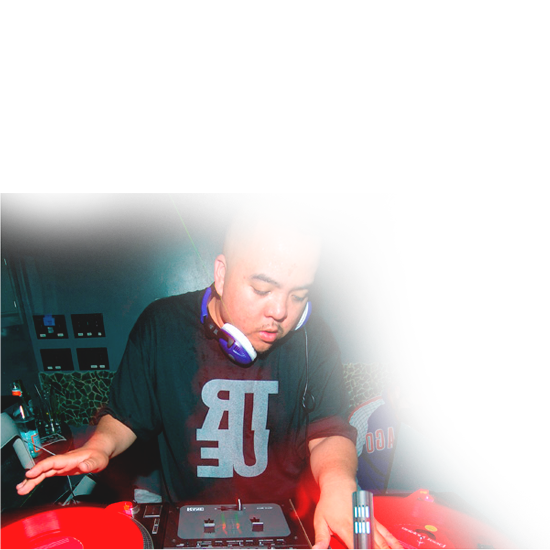 With over 20 year of Djing experience, DJ Havik has gained respect from his peers as well as many up and coming DJ's. Like many other respected DJ's in California, Havik started his career as a mobile DJ. DJ Havik helped co-found Prestige Sounds Production out of Cerritos, CA and provided entertainment at weddings, high school dances, house parties, etc. According to many Los Angeles based DJ's, Havik is credited to being the 1st DJ in LA to have learned and to execute the Flare Scratch. In 1992, Havik joined the Beat Junkies alongside J-Rocc, Curse, What?!, Rhettmatic, Melo-D, Icy Ice, Symphony and Special J. Then in 2000, Legendary B-Boy Alien Ness put Havik down as a member of the newly resurrected Mighty Zulu Kingz as a DJ.
Havik has shared the stage with many of Hip Hop's Founders and Legends Afrika Bambaataa, Jazzy Jay, Grandwizard Theodore, Grandmaster Caz, Prince Whipper Whip, Kool Dj Red Alert, Pow Wow (Soul Sonic Force), KRS One, Dj Joe Cooley, Q-Bert, Mixmaster Mike, Jurassic 5, Visionaries, Pharcyde, and many others. He has also shared the stage for artist like the Makaha Sons of Ni'ihau and Sistah Robi Kahakalau from Hawai'i. He has also performed with his band Elements of the Outer Realm at Lalapalooza. His scratching skills has been featured on Return of the DJ, Tables Turn by Sub Contents, Funky Devoted and Mental Astronaut Pt. 2 by Esoin the Esoteric Being, Letter to San Jose Council by Apakalips, just to name a few. Havik continues to DJ for community events, b-boy battles, and popper battles in both Southern California and Northern California.
Outside of Djing Havik started the now defunct Gateway chapter of the Universal Zulu Nation in San Jose, CA in 2000. After moving back to Cerritos, California Havik became active with the LA chapter of the Universal Zulu Nation. In 2013 he was made a Zulu King, one of the highest honors in the Universal Zulu Nation.
www.twitter.com/ogdjhavik
www.instagram.com/djhavik
www.soundcloud.com/therealdjhavik
www.mixcrate.com/djhavik