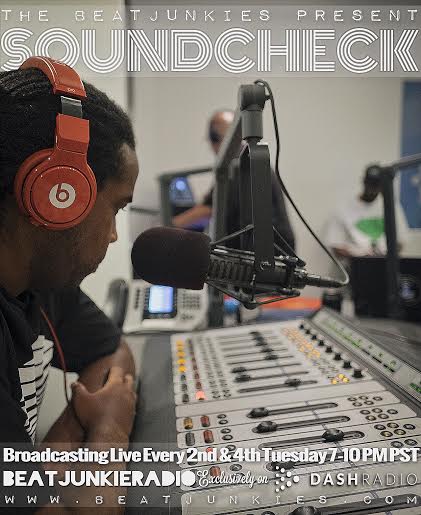 The Beat Junkies present:
 Soundcheck Broadcasting Live from Los Angeles 
7-10PM Every 2nd & 4th Tuesdays Of The Month On The Beat Junkie Radio channel Exclusively on Dash Radio. Download the Dash Radio App for free or listen to us on the web: www.dashradio.com. Soundcheck Ep. 16 (10.13.15) SOUNDCHECK EP. 16 (10.13.15) w/ THE BEAT […]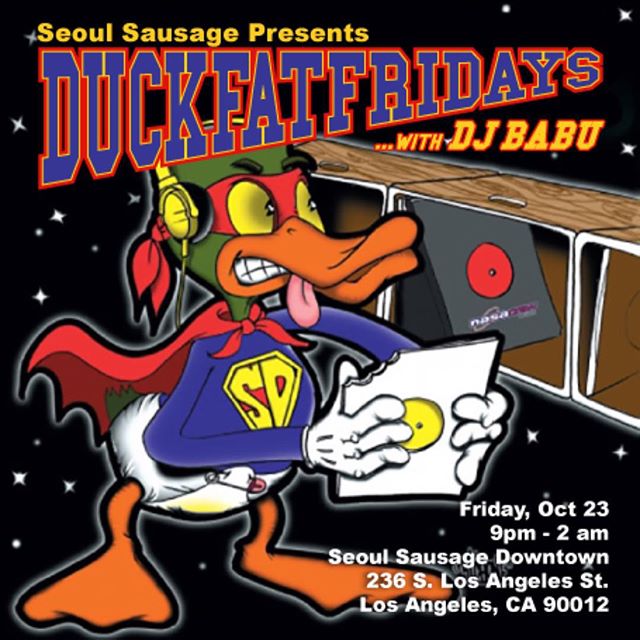 Tonight (October 23rd) in Downtown Los Angeles, Seoul Sausage presents Duckfat Fridays with our very own Dj Babu.  Food curated by Chef Chris Oh. All happening at Seoul Sausage Downtown LA from 9p-2a.  Enjoy some good music, good food, & good vibes!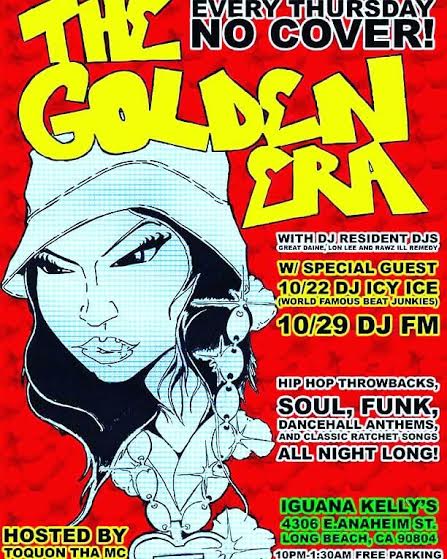 Tonight (October 22nd) in the city of Long Beach, Dj Icy Ice is a special guest at The Golden Era; all happening at Iguana Kelly's. Hosted by Toquan Tha MC. Expect to hear Hip Hop Throwbacks, Soul, Funk, Dancehall Anthems, & Classic Ratchet songs.  Free All Night!!