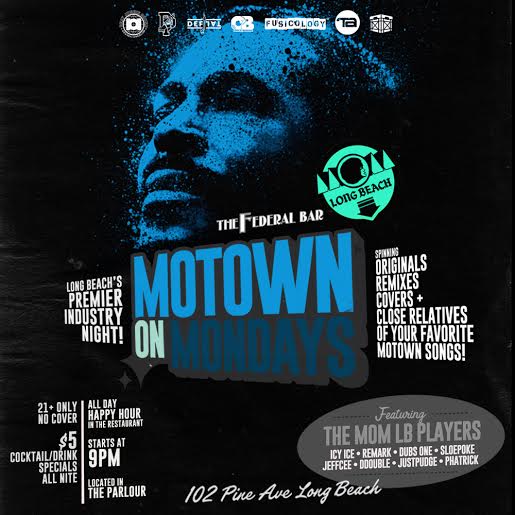 Tonight (October 5th) is another installment of Motown On Mondays LBC at The Federal Bar in Downtown Long Beach. This week is Residents' Only Night:  Dj Icy Ice, Dj Phatrick, Dj Sloepoke, Dj Dubs One & more.  If you love classic Motown music, this is a perfect way to start off your week!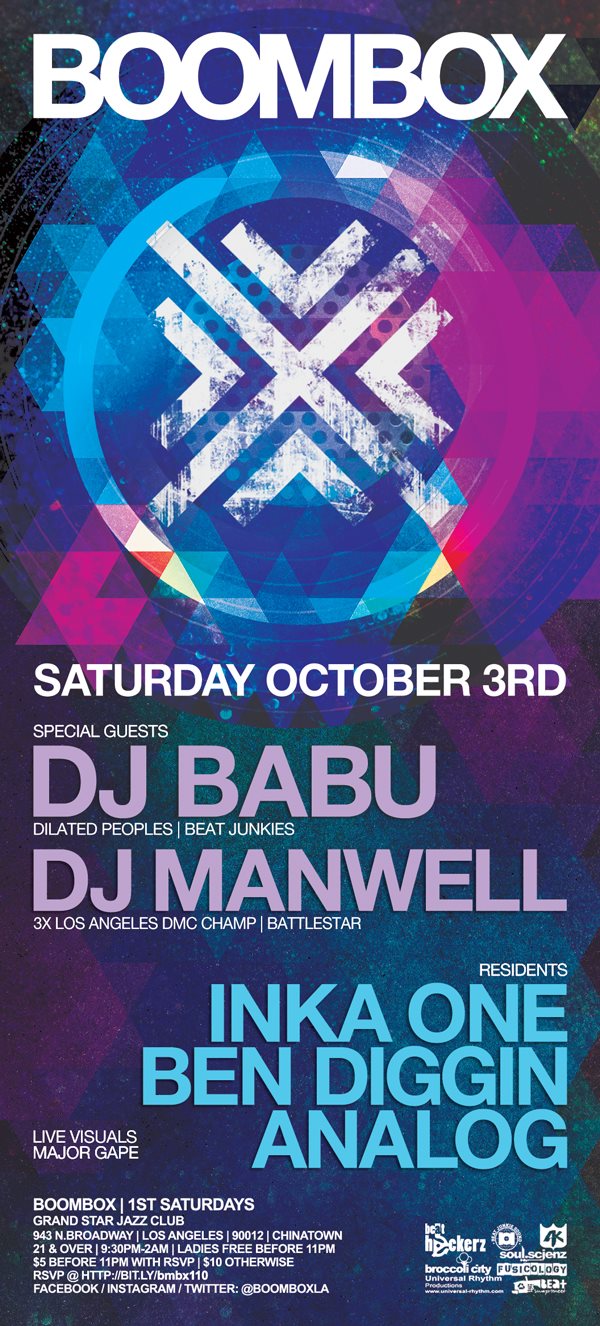 TONIGHT (October 3rd) is the another installment of one of LA's longest running Hip Hop dance party "The Boombox" with residents Dj Inka One, Dj Ben Diggin, & Dj Analog. Their special guests this month is our very own Dj Babu (Beat Junkies/Dilated Peoples) & Dj Manwell (3x DMC LA Champ/Battlestar). All happening at The Grand […]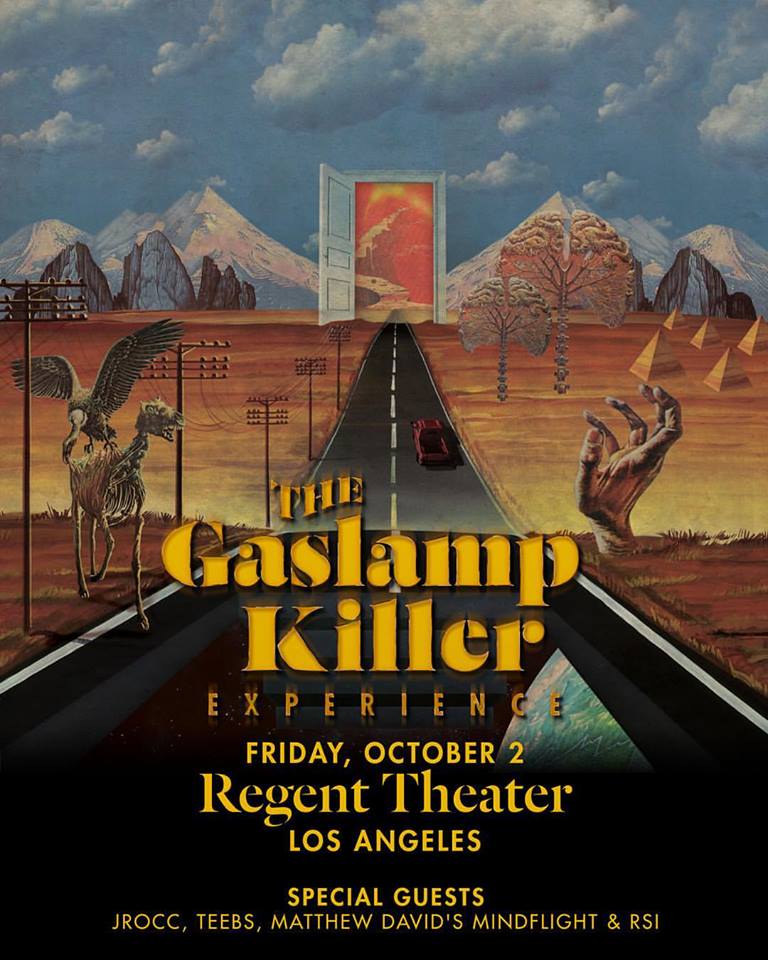 Tonight (October 2nd) Artdontsleep presents the return of The Gaslamp Killer Experience at The Regent in Downtown Los Angeles. Staring the incredible Gaslamp Killer & special guests J.Rocc, Teebs, Matthew David's Mindflight, & RSI. This is a a show that you do not want to miss!!!