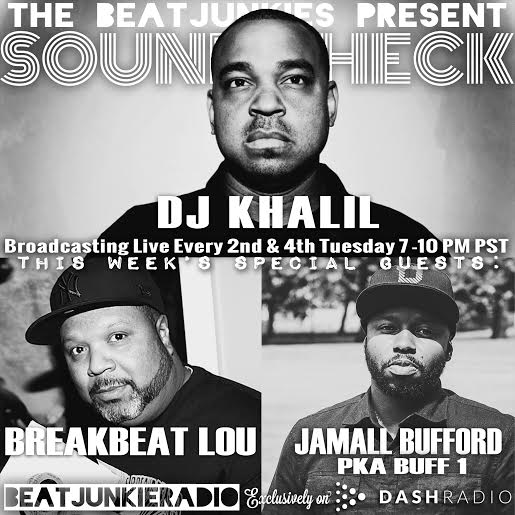 The Beat Junkies present:
 Soundcheck
Broadcasting Live from Los Angeles
 7-10PM PST
Every 2nd & 4th Tuesdays Of The Month
On The Beat Junkie Radio channel
Exclusively on Dash Radio.
Download the Dash Radio App for free or listen to us on the web: www.dashradio.com.
Tonight's guests (9.22.15) is Grammy Award Winning Producer: Dj Khalil, the co-maker of the Ultimate Breaks & Beats series: Breakbeat Lou, & The Black Opera/Crown Royale MC: Jamall Bufford aka Buff1.