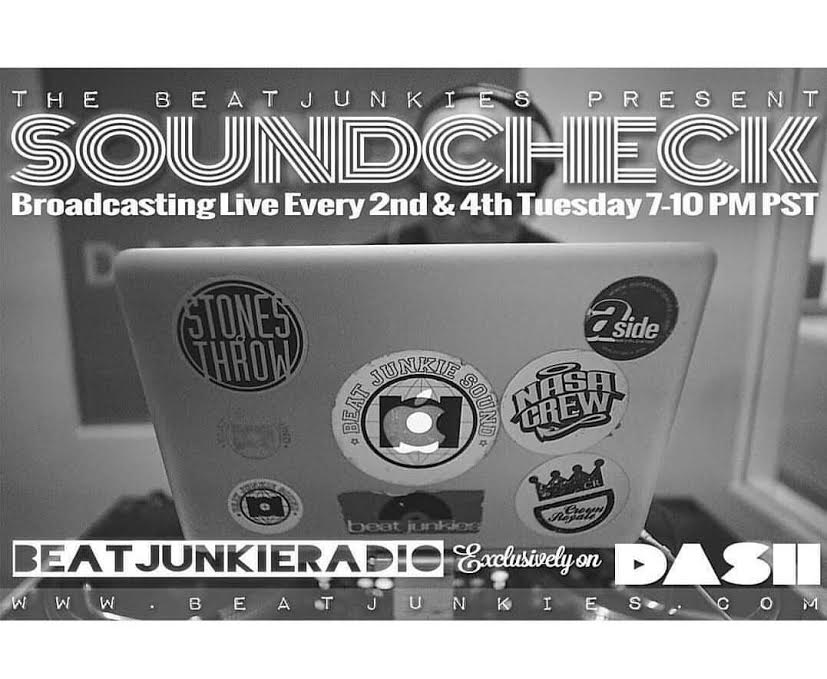 (11/14/17) with Dj Muggs (Soul Assassins/Cypress Hill), Meyhem Lauren, & Defari
Meyhem Lauren & Dj Muggs – "Gems From The Equinox" & Defari – "Rare Poise" AVAILABLE NOW!
Broadcasting Live from Los Angeles
 7-10PM PST
Every 2nd & 4th Tuesdays Of The Month
On The Beat Junkie Radio channel
Exclusively on Dash Radio.
Download the Dash Radio App for free or listen to us on the web: www.dashradio.com.
UPDATE! Due to Mixcloud's "Licensing Restrictions" in the US, we had to uploaded to Dropbox instead.  You can either listen or download the audio by clicking on the link.  Enjoy!
https://www.dropbox.com/s/qkp95wnz01s982b/BEAT%20JUNKIE%20RADIO%20-%2011.14.17%20-%20SOUNDCHECK.mp3?dl=0