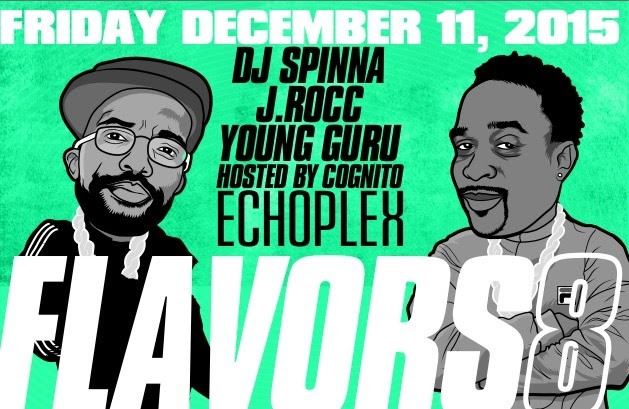 In honor of this Friday's event "Flavors 8" 90's party (December 11th) at The Echoplex in Los Angeles, brought to you by Footlong Development, here is the extended mix of J.Rocc's 'East Coast Flavors' that was printed up on a limited edition cassette mixtape last year. On this mix is all the classic 90's Hip Hop joints that you will be hearing at the party.
Listen to the mix here:
J.ROCC's Extended 'EastCoast Flavors' Mix by Footlong_Development on Mixcloud
You can purchase tickets for the Flavors party here: http://www.footlongdevelopment.com
Footlong Development presents
Flavors 7 (The Best 90's R&B/Hip Hop Party in LA)
w/ J.Rocc & Dj Spinna
at The Echoplex
Opening Set by Young Guru
Hosted by Cognito
Enjoy the mix….see you Friday!