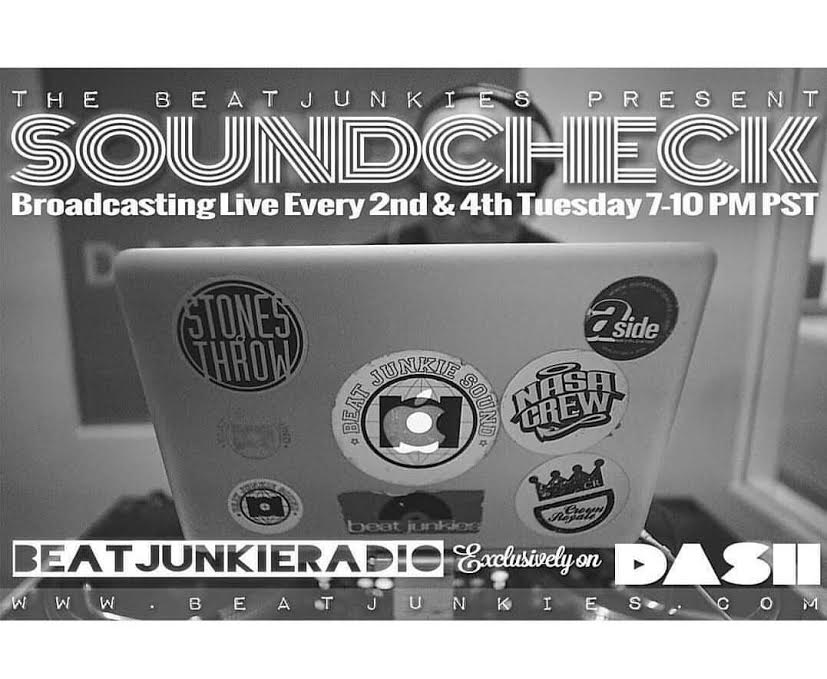 The Beat Junkies presents "SOUNDCHECK"
(3/14/18) with AGALLAH THE DON & M.E.D.
Broadcasting Live from Los Angeles
 7-10PM PST
Every 2nd & 4th Tuesdays Of The Month
On The Beat Junkie Radio channel
Exclusively on Dash Radio.
Download the Dash Radio App for free or listen to us on the web: www.dashradio.com.
For the U.S. streaming, listen here:
https://www.dropbox.com/s/x2d51evw591yj77/BEAT%20JUNKIE%20RADIO%20-%203.13.18.mp3?dl=0
Twitter/Instagram: @beatjunkieradio
twitter.com/beatjunkies
instagram.com/thebeatjunkies
mixcloud.com/thebeatjunkies
dashradio.com/beatjunkieradio