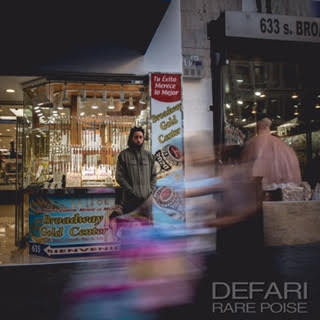 It's been a while since we've heard any new music from the legendary LA wordsmith Defari……well now he's back! He drops a new album called "Rare Poise" produced entirely by the one & only Evidence (who also happens to handle the album photography duties).  The album features Krondon, Rakaa Iriscience, Phil Da Agony, & Evidence.
You can purchase the album on ITunes: http://itunes.apple.com/album/id1301950015?ls=1&app=itunes
or listen to it on Spotify: https://open.spotify.com/album/1LJUhhlXX3sju76d8friAT
For all our Record Pool Members, we have some select songs from Rare Poise. Go to our Record Pool NOW to have them in your crates!