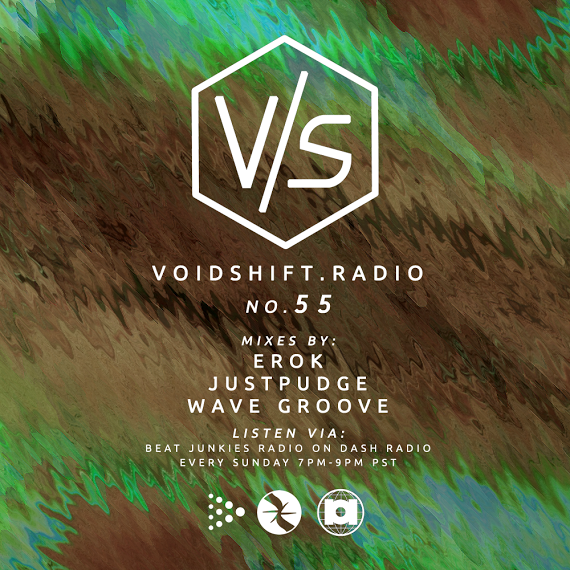 Beat Junkie Radio would to welcome aboard Voidshift Radio as our 1st official speciality program show outside of the Beat Junkies.
You're wondering "Who or What is Voidshift Radio?". Here's a brief description:
"Voidshift is a beat and rhythms hub of individuals dedicated to music and audio/visual projects that represents the culture around us. The main objective for Voidshift is to share our music, collaborative efforts, and creativity accessible throughout all of the universe. Expression is one of the many qualities that we hold as humans, and through Voidshift, we hope to inspire you to keep expressing your passions no matter what the obstacle"
The collective from Voidshift Radio have been doing their radio show for quite sometime and we're excited to have them share their wealth & passion of music.  Starting tonight (July 5th) & every Sunday nights, Voidshift Radio will be broadcasting from 7-9pm on Beat Junkie Radio, exclusively on Dash Radio.
Here's a taste of their show….if you like what you hear, please download the FREE Dash Radio App or listen on the web: www.dashradio.com and tune in tonight! Shoutouts to Wave Groove, Erok, & Justpudge.
Voidshift Radio – no.46 – Astronautica, Triton Bloom, Rick G., Dom Prieto, wave Groove by Voidshift Radio on Mixcloud