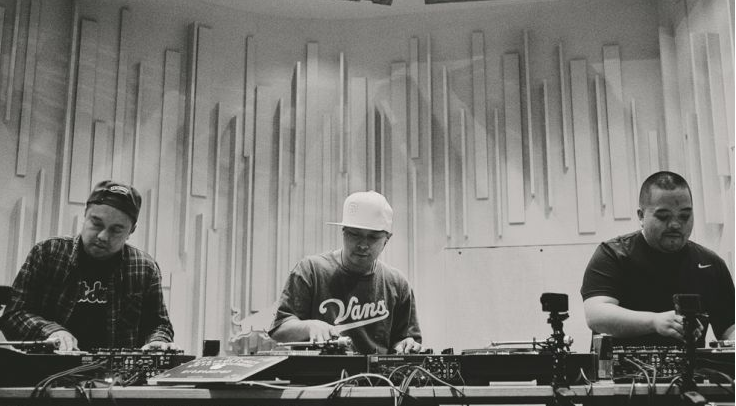 Yes….the stars have been aligned!!! It's the return of the Invisibl Skratch Piklz! The Grandmixer himself, Dj Q-Bert, along with our very own D-Styles & Shortkut are part of legendary DJ dynasty who's roster that also includes the incredible Mixmaster Mike, the talented Dj Apollo, Dj A-Trak, just to name a few.  Peep out the video below and the rest of the documentary here: http://www.redbullthre3style.com/article/return-invisibl-skratch-piklz
"DJ LEGENDS! The Invisibl Skratch Pikilz have reformed after a twenty year hiatus to record a new album and perform at the Red Bull Thre3style world finals in Tokyo, Japan.
Regarded as music's most influential turntablist crews, the trio behind

ISP

– QBert, Shortkut and D-Styles – are respected members of the extended Thre3style family, having performed and judged at events across the world.
 To create the new record, the group set up shop at Red Bull Studios in Tokyo in spring this year, where they crafted the LP over the course of a week.
 Fans will get to see the

ISPs

perform the album (and probably some old favourites) when they perform at the Thre3style grand final on September at Tokyo's Sound and Vision museum.
For the first time ever, the event will be live streamed via redbullthre3style.com bringing the energy of the competition in to people's homes. 
Shortkut, D-Styles and Q-Bert also star in an awesome web series the Japanese team have worked on which shows them hard at work on their first LP in two decades."