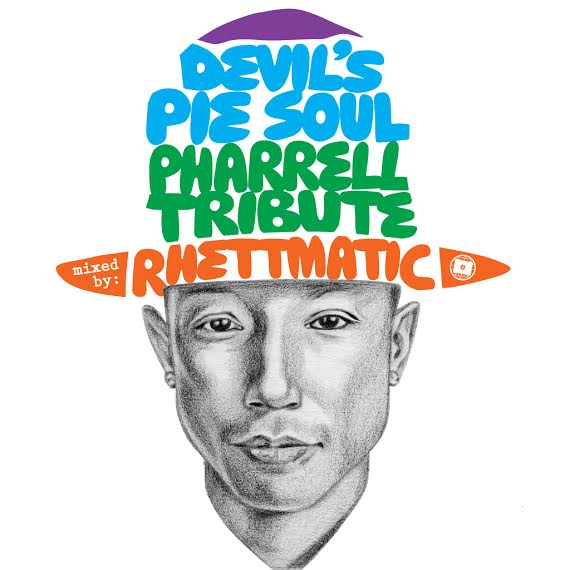 NEW MIX: DEVIL'S PIE SOUL PRESENTS PHARRELL TRIBUTE MIX – Mixed by RHETTMATIC
It's been a minute since I posted up on our blog….I figured it's a special reason to…lol.
In keeping up the tradition of giving the gift of music in honor of my birthday today (May 10), I'm releasing a mix that was originally intended for my friends Dj Sean O & Dj Phatrick, who throw a monthly event in Los Angeles called "Devil's Pie Soul", which is held currently at Lock N Key in Koreatown. The basis of their parties are usually built around the theme of paying tributes to musical artists.
Last month, the guys asked me to DJ their event and it was my first time spinning at Devil's Pie. They asked me if I wanted to do a set that's dedicated to Pharrell & the Neptunes and I said I was with it. We tried to record the mix live that night but for whatever reason, we technical difficulties in the first 15 minutes into my set. I actually like what I put together that night, so I decided to take the same songs I played that night and kinda re-created my set…..so here's the mix that was inspired from that night. Pharrell & the Neptunes have such an extensive catalogue, that it was impossible to fit everything on my mix…but I am hyped that I included the Clipse's first actual single "The Funeral" in the mix….that's my sh*t!
Anyways, I hope you enjoy the mix….and this is my thank you to everyone that have supported me, my music career, & my crews & affiliations. Thank you as always….Salute.
Rhettmatic
Beat Junkies
Categorised in: Media, Uncategorized
This post was written by Rhettmatic