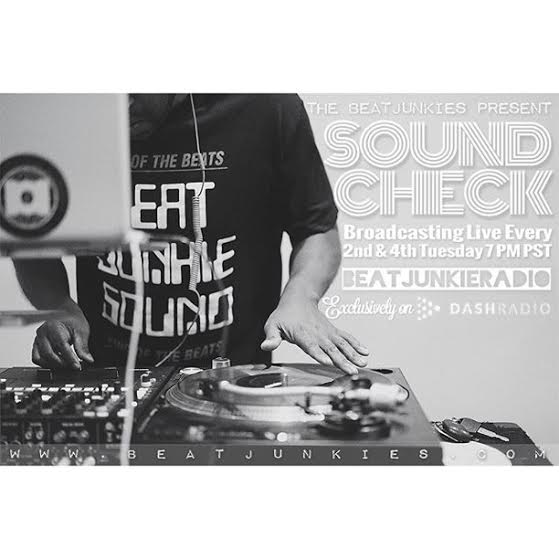 AUDIO: SOUNDCHECK EP. 30 (5/10/16) & 31 (5/24/16) – BEAT JUNKIE CREW ONLY!
The Beat Junkies present:
 Soundcheck
Broadcasting Live from Los Angeles
 7-10PM PST
Every 2nd & 4th Tuesdays Of The Month
On The Beat Junkie Radio channel
Exclusively on Dash Radio.
Download the Dash Radio App for free or listen to us on the web: www.dashradio.com.
Soundcheck Ep. 30 (5/10/16) – Rhettmatic's Birthday

Soundcheck Ep. 31 (5/24/16) – Beat Junkie Crew Only!

Categorised in: BLOG, Media, Uncategorized
This post was written by admin