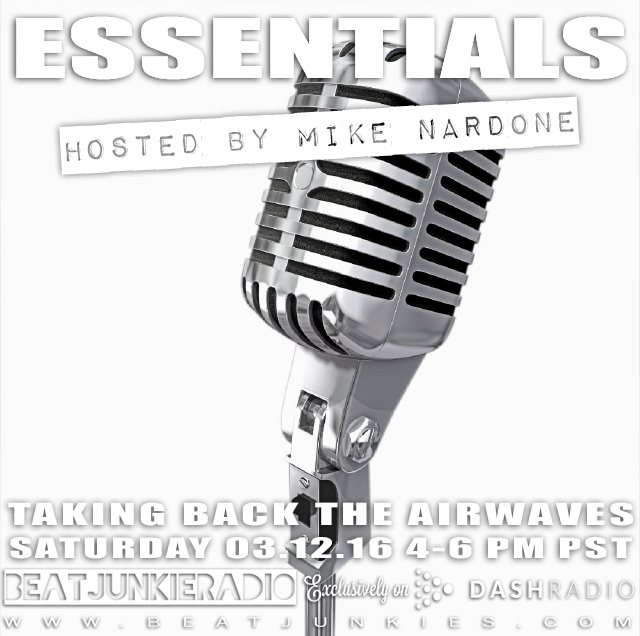 SAT. MARCH 11: The Debut of "ESSENTIALS" w/ MIKE NARDONE on Beat Junkie Radio
Ladies & Gentleman, The Beat Junkies are proudly to present the return of one of LA's respected Hip Hop radio personality to Beat Junkie Radio…the legendary Mike Nardone! This man has helped break Hip Hop artists on college radio & championed Underground/Independent Hip Hop for many of years on classic radio shows such as "We Came From Beyond" on KXLU (Loyola Marymount) & "Da Joint" with @operatoremz on the defunct 92.3 The Beat in Los Angeles during the late 80's & throughout the 90's; Mike is the West Coast counterpart of Stretch Armstrong & Bobbito Garcia.
Make sure to tune in to "ESSENTIALS" this SATURDAY, MARCH 12, 2016, LIVE from 4-6pm PST by either downloading the FREE Dash Radio app from ITunes or Google Play to your smart phone/tablet or listen on the web: www.dashradio.com, search for "Beat Junkie Radio". It is an honor to have Mike Nardone rocking with the Beat Junkies. Welcome back Mike!
Categorised in: BLOG, Media, Uncategorized
This post was written by admin