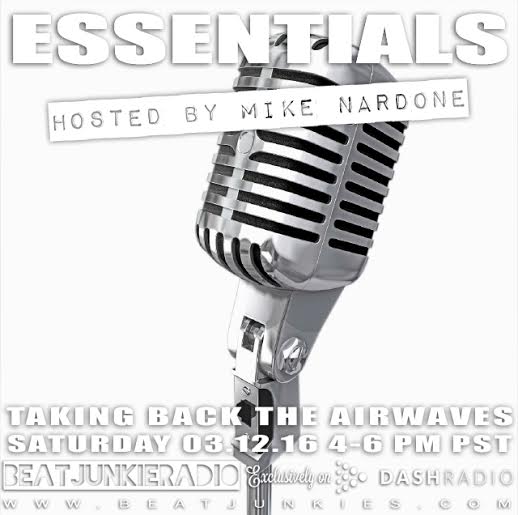 TODAY (3.26.16) – REBROADCAST: ESSENTIALS W/ MIKE NARDONE (1ST SHOW) ON BEAT JUNKIE RADIO
Today (March 26th), we will be rebroadcasting "Essentials With Mike Nardone" 1st Show on our Beat Junkie Radio channel on Dash Radio from 2-4pm PST.  You can listen to the re-broadcast by downloading the FREE Dash Radio app from ITunes or Google Play or listen on the web: www.dashradio.com. Then search for "Beat Junkie Radio" & click!
Mike Nardone's show will be airing live every 2nd Saturdays of each month from 4:30-6:30pm PST starting April 9th!
"Taking Back The Airwaves!"
Categorised in: BLOG, Media, Uncategorized
This post was written by admin