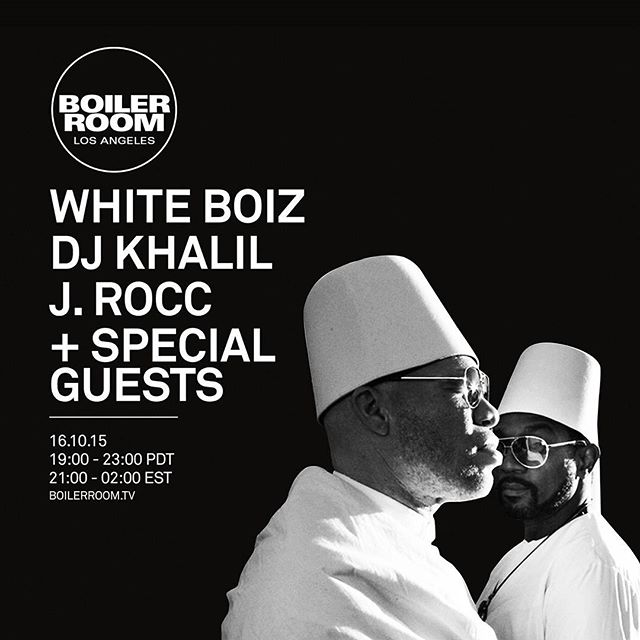 TONIGHT (10.16.15): BOILERROOM TV w/ WHITEBOIZ, DJ KHALIL, J.ROCC & SPECIAL GUESTS!
Tonight (October 16th) BoilerRoomTV Los Angeles returns with another special performance installment. This time,  It's Krondon & Shafiq Huesayn aka The White Boiz, plus the incredible Dj Khalil & our very own J.Rocc. along with some surprise special guests. Make sure you don't miss this live broadcast. It starts at 8pm PST and you can catch it by watching it at www.boilerroom.tv
"Neighborhood Wonderful" is out right now on Stones Throw.
Categorised in: Events, Media, Uncategorized
This post was written by admin