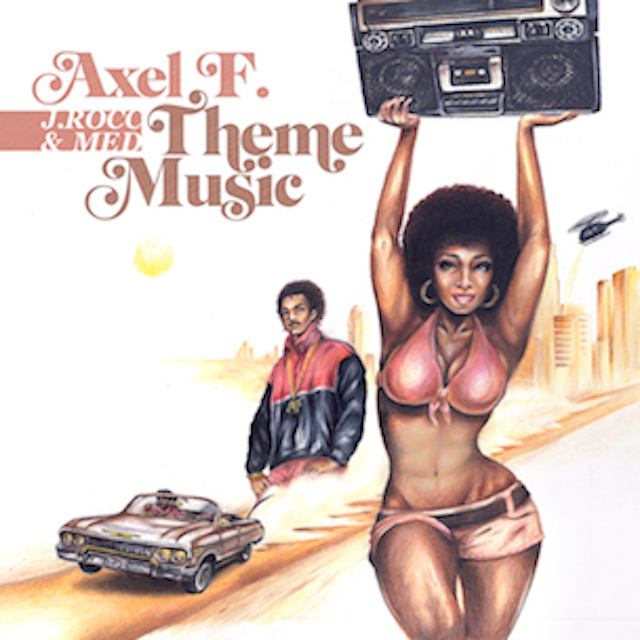 J.ROCC & MED are AXEL F – "THEME MUSIC" OUT NOVEMBER 25!!
The Funky President J.Rocc & the good homie M.E.D. are coming out with a full album under the name "Axel F". The album is called "Theme Music"…..the whole album is produced by J.Rocc and features Blu, OhNo, Guilty Simpson, Marvwon, Tristate, Jimetta Rose, Krondon, & Phil Da Agony.  The album will be released on November 25th via Bang Your Head Entertainment distributed by Fat Beats.
1. AXEL's Intro
2. Searching
3. Screechin White Walls ft. Guilty Simpson
4.  The Set
5. …In Brasil (Bonus Beat)
6. Tear The Roof Off ft. Marvwon
7. Omega ft. Blu
8. Paranoid ft. Radio
9. Sofa Coins
10. How It Started (Bonus Beat)
11. SCWF ft. Jimetta Rose
12. All Day ft. Oh No
13. Day Remix ft. Tristate & TB
14. Superman Remix ft. Pok, Krondon and Phil Da Agony
15. H.O.T.
Categorised in: Media, Uncategorized
This post was written by admin